Dear Members We have started another year with new committee, who have very high hopes and aspiration to provide you all with a fun filled year of events. Sadly, their desire to organise events, is however quickly dashed due to non-support from the community. Our organisation in the early days flourished as a result of the whole hearted support and backing received from the community members. I have to commend these individuals who join the working committee, for having the optimism and desire to maintain the momentum.However as experienced in the previous years, these members have sad faces as time progresses, due to lacklustre support and attendance, and for some not to stay on the working committee the following year. Apologies for my pessimism, if we as a samaj do not wake up and revive Bardai Brahmin Samaj London, the outlook is very bleak, therefore my request to you all, is provide your support and make 2019 a year to remember when this dying samaj was brought back to life by your support. Best wishes Jai Shri Krishna! Jai Shri Trikamjibapu! Bhasker Dave
| | | |
| --- | --- | --- |
| | Find Us On Facebook | |
Ashapurama
Ashapurama is the Kuldevi to most Bardai Brahmins with the Thanki, Dave, Sthanakhya and Pandit surnames.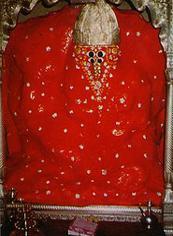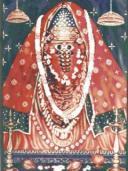 We are awaiting the full write up, but in the meantime ,
CLICK HERE
to view a video by Star Movies on Shakti Ma Ashapura.
The main mandir for Ashapurama is to be found in Kutch - Buj, Gujarat, but can also be found above Ghumli near Porbandar
.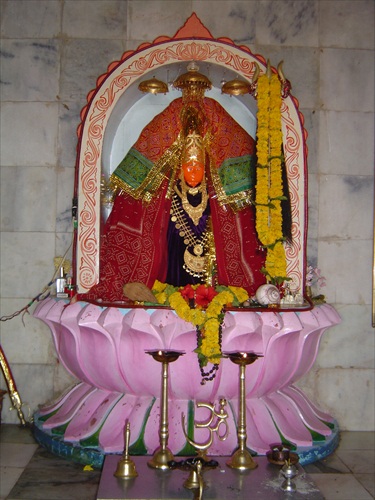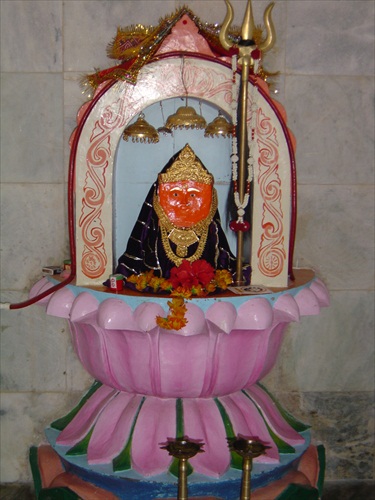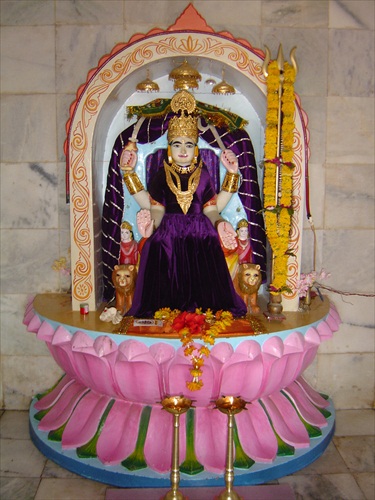 The three Mata Murti's which can be seen at the mandir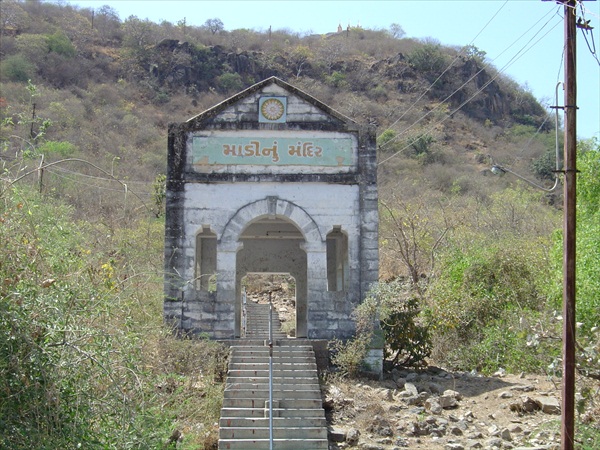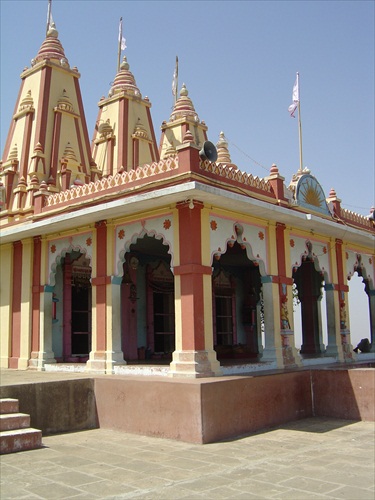 Steps leading to the main mandir and Ashapura Mandir at the top
"Bolo Shri Ashapura Mata Ki Jai"